This is the artistic and intellectual inspiration that has burrowed its way into the mind of the GBH collective this month. Great reads, stunning images, and beers that chart new territory. Drinking alone just got better, because now you're drinking with all of us.
// "I was 21, just out of college and married...I was just trying to get on that straight and narrow and then I just bent." Pattern is Movement is out on their farewell tour and there won't be a dry eye in the house.
// Rapper A$AP ROCKY reportedly lost over 100,000 followers on Instagram when he tried to do something interesting with his feed. We were happy to put a dent in his statistical comeback with a strong GBH follow. Forest for the trees, people. This shit is better than everything (mobile view tells the real story).
// Max Wastler just won't let some things go quietly into the night. Here's his obsessive round-up of all things Letterman.
// "You can take people's advice, you can use the same language, and use the same numbers, but you can't follow their same path…" Our friend and photographer Eva Deitch was featured in Lady Guns.
// Photographer and tin-typer Giles Clement of San Diego is working his way up the coast on the 101 and documenting its inhabitants along the way.
// Ted Feighan, aka Monster Rally, is a visual and musical artist hailing from Cleveland, OH. His sample-based tropical pop, paired with illustrations and collages, is absolutely perfect for this time of the year — as the days grow longer, the afternoons hotter, and the evenings ever more filled with brews, friends, and bonfires.

// Allagash Little Sal — For North-easterners, Maine conjures the image of blueberries. Allagash's Little Sal, a sour ale made with a shed-load of the stuff (a pound per gallon) is aged for six months in red wine barrels, emerging as a tart pink ale bursting with blueberry sweetness. After a long drive to Maine, it's as good as "pick your own." — Cory Smith, GBH Northeast

// The Commons Urban Farmhouse Ale — The beer everyone should start with when they land in Portland, OR. An elegant table saison with lovely kiwi and payapa fruit esters and a crisp, mineral finish. It's a lovely riposte to those who want to put hop-happy Portland in a box. — Jeff Alworth, GBH Northwest

// Alpine Beer Company Nelson — Alpine soft launches its new location this weekend, with a new, larger, swanky BBQ joint dubbed by locals as Alpine 2.0. There's no better time to drink one of the all-time greats, a hazy, beautiful rye-IPA called Nelson that tastes its absolute best out in the hills of Alpine, CA. Drink Alpine Ale or Go to Bed. — Mike Sardina, GBH West Coast

// Fat Heads Sunshine Daydream — Named after a Grateful Dead song, Fat Head's Sunshine Daydream is the beer that defines crushable for me. They call it a session ale. You can call it a session IPA or a pale ale, it doesn't really matter. The peachy tropical finish and 4.9%-ABV, make it a perfect pairing for some Monster Rally tunes.. — Kyle Kastranec, GBH Midwest

// Creature Comforts Athena Berliner Weisse — As the weather warms in the coming months, this tart, refreshing year-round can out of Athens, Ga. is sure to be my go-to beer at the park, on my porch, during dog walks, in the shower, pretty much anywhere. Lactobacillus, take me away! — Austin L. Ray, GBH Southeast

// 5 Rabbit Paletas — Designed to evoke the fruity popsicles sold on the streets of Latin America, these super low abv wheat beers have a big fruit punch from guava, mango-cayenne, and watermelon. Now in their second year making these beers, 5 Rabbit is packaging for the first time. Check out their Paletas cart and beautiful clear bottles that show off these summery colors. — Michael Kiser, GBH Founder, everywhere all the time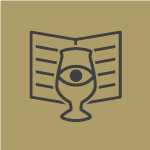 Curated by
The GBH Collective
Read.Look.Drink.
Inspired by master internet curator, Jessica Stanley, Read.Look.Drink. captures the most inspiring and thought-provoking content that burrowed into the mind of The GBH collective this past month. Great reads, stunning images, and beers that chart new territory submitted from our network across the US and Europe.
Drinking alone just got better. Because now you're drinking with all of us.
See more Read.Look.Drink. stories